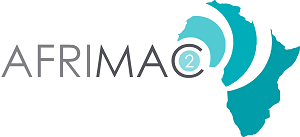 AFRIMAC 2
Project for the business, technological, entrepreneurial and innovative exchange in matters of high economic impact between the Canary Islands and West Africa
AFRIMAC is a government initiative of the Canary Islands (Spain) in cooperation with different international institutions, governments, social organizations and companies to participate in the global development strategy of West Africa.
This project is aimed at the business, technological, entreprising and innovative exchange in areas of high economic impact between the Canary Islands (Spain) and West Africa.
Besides, AFRIMAC leads, participates and collaborates in various territorial cooperation and development projects.

AFRIMAC has the following objectives:
Enhancement of knowledge of opportunities for existing business in the international field in the sectors complementary emergencies of the Canaries (Spain).
Empowerment of business networks created and momentum to the creation of new joint business initiatives.
Increase the competitive potential and entrepreneurship in the cooperation space.
In global Alliance for WEST AFRICA DEVELOPMENT